The venue for GOED Exchange 2022 is the Westin Fort Lauderdale Beach Resort, a Marriott property overlooking the Atlantic Ocean.
Click here to register at the hotel as an Exchange attendee. Exchange attendees are entitled to a room rate of US$269 plus applicable taxes. This rate is only guaranteed until January 19, 2022. The group rate can be extended before and/or after the event based on availability. Reservations can be cancelled up to 72 hours before arrival without penalty.
Traveling to Fort Lauderdale
Both the Fort-Lauderdale-Hollywood International Airport (FLL) and the Miami International Airport (MIA) serve the Fort Lauderdale area. The Westin is 6.2 miles (10 km) away from FLL and can be reached by taxi or rideshare in about 20-30 minutes. The Westin is 32 miles (52 km) away from MIA and can be reached by taxi or rideshare in about 60 minutes depending on traffic. While the Ft. Lauderdale Airport is more convenient, there are more international connections through Miami.
Activities
Informal Welcome Party
The Exchange's informal welcome party, hosted by GOED member Nutrasource, will take place on the patio at the Piazza Italia Restaurant (indoor space will also be available in case of rain) on Monday, February 14th. Piazza Italia is at 904 E Las Olas Blvd, a 10-minute cab ride from the Westin hotel. The event runs from 5:00-8:00 and is the perfect stop for a drink and an appetizer — including a Nutrasource and GOED signature cocktail — before heading out to dinner at Las Olas.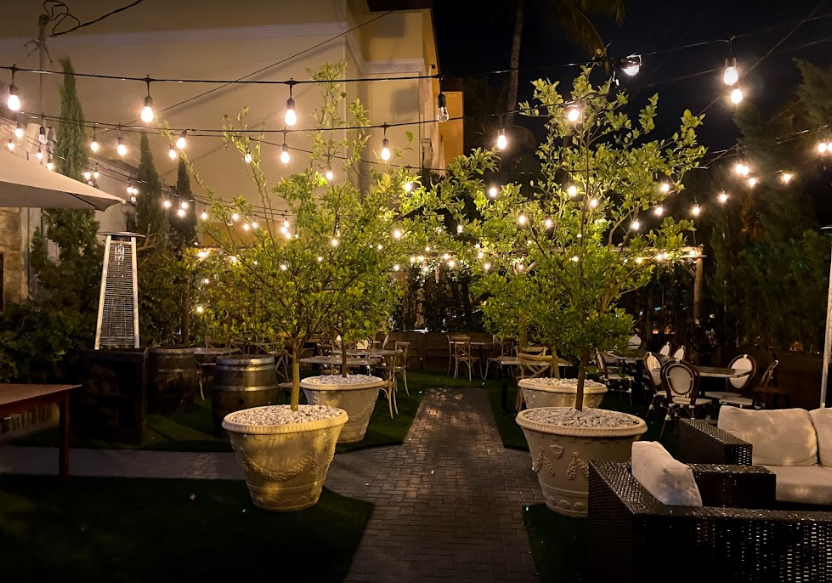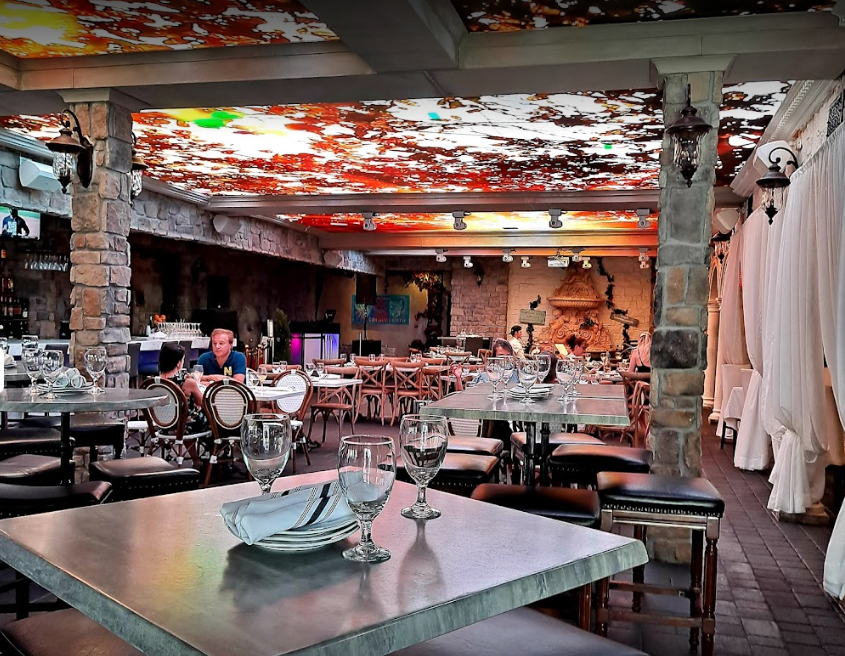 Las Olas Boulevard is in the heart of Fort Lauderdale, Florida, and you can find everything from fashion boutiques and art galleries to memorable restaurants, sidewalk cafes and bars. Remember: the Monday before the GOED Exchange conference is Valentine's Day so we recommend making your dinner reservations early. Click below for a full list of local restaurant recommendations, courtesy of Nutrasource.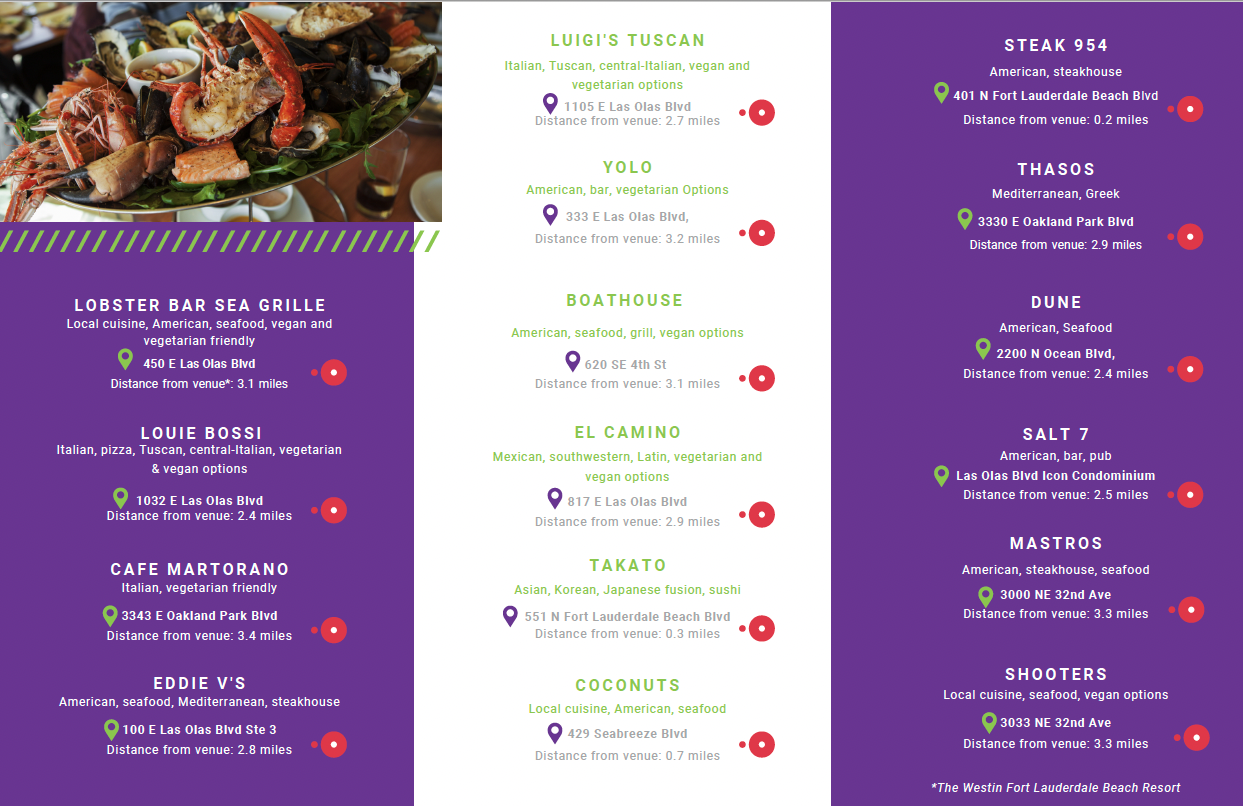 Opening Cocktail Reception
Join us Tuesday, February 15 at 6 p.m. on the resort's pool deck overlooking the ocean for a welcome cocktail and hors d'oeuvres, followed by dinner on your own.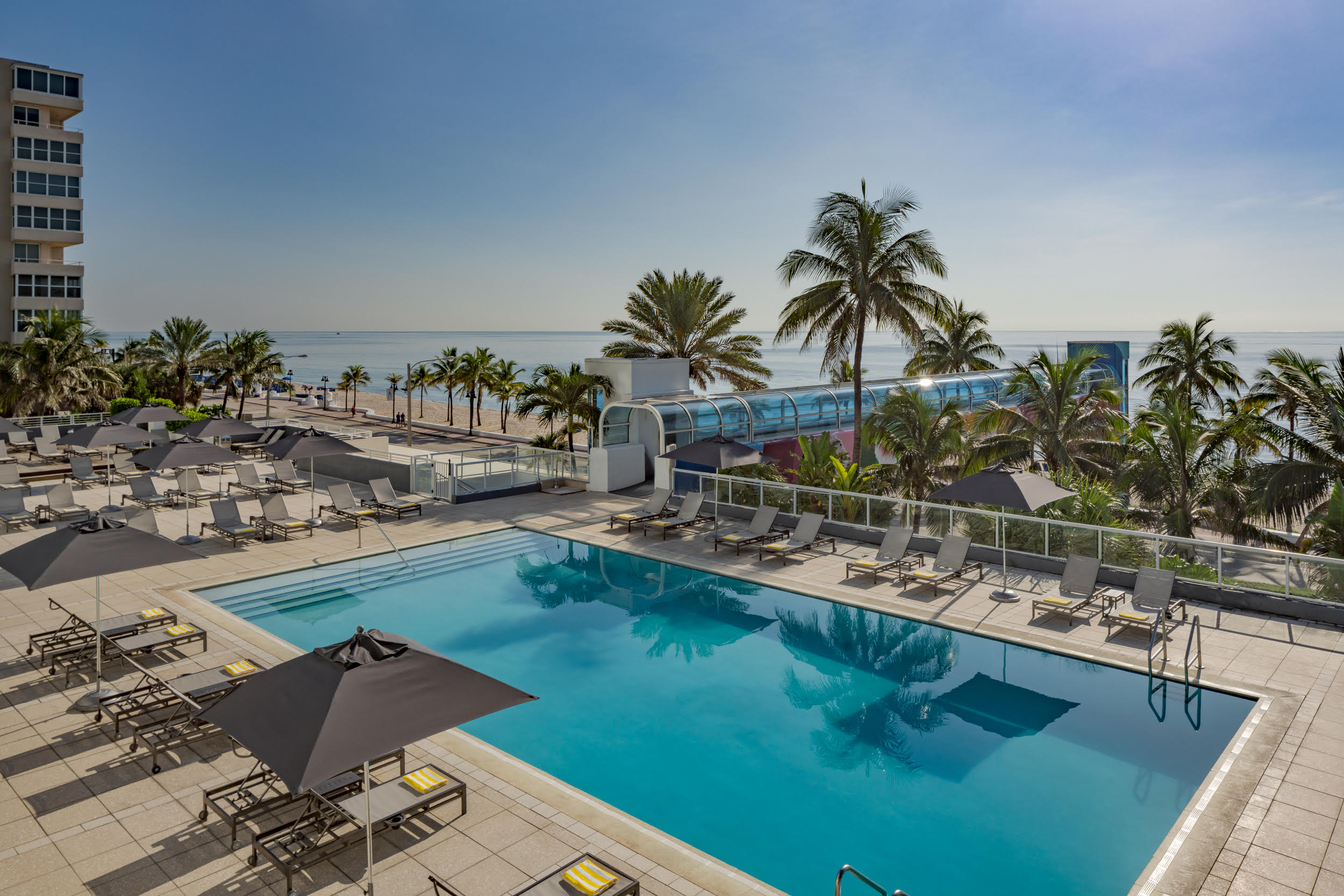 Gala Dinner
Our gala dinner takes place on Wednesday night on the Floridian Princess, a luxury yacht docked at Bahia Mar Ft. Lauderdale (a 10 minute drive from the hotel). Guests will be bussed from the hotel and enjoy a three-hour luxury cruise, returning to the hotel around 10:30 pm.