Algarithm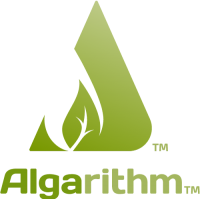 BRONZE Sponsor
Algarithm produces ocean-friendly, vegan omega-3 ingredients derived from micro-algae. Our strain was wild-sourced in the Bay of Fundy, Nova Scotia and is processed in Canada using proprietary, solvent-free, water-based extraction and refining methods. Not only are our products plant-based, non-GMO and kosher, they are free of pollutants such as pesticides, heavy metals and microplastics.
Our focus is the production of functional ingredients for use in supplements, nutraceuticals, food, beverages and childhood/infant nutrition products. We strive to make the consumption of omega-3s easy, enjoyable and eco-friendly through our patented processes, innovative delivery methods and novel applications.
In addition to production and sales expertise, we offer our clients service in the areas of custom formulation, novel application, marketing, co-manufacturing and private labeling.